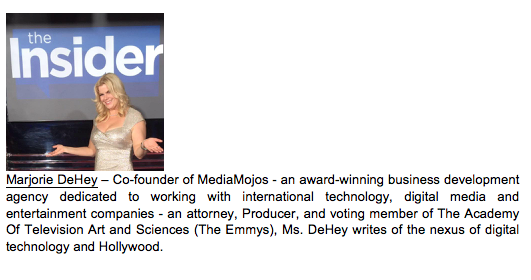 In the film and TV industry, there has been a lot of talk and hype about the potential of immersive Virtual and Augmented Reality and how these technologies are going to revolutionize the entertainment industry... much the way 3D film (remember that?) was going to be a massive game changer.

I have seen a lot of the emerging VR technologies from Occulus Rift to HTC HIVE to Samsung Gear VR to Sony Playstation VR. Some of the technology is absolutely fantastic but how realistic is VR in the day-to-day enjoyment of entertainment?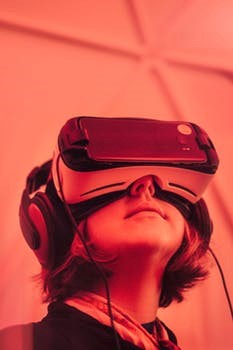 Experiencing VR
Photograph:
https://www.pexels.com/search/vr/
Research company Greenlight Insights forecasts that location-based virtual reality in movie theaters is going to become a significant part of the industry. In 2017, location-based VR will bring in $222 million (USD) worldwide but by 2021, that amount will have grown to almost $1.2 billion (USD). As a matter of course, Film/TV producers and broadcasters are keen to start experimenting with the technology now.
Is it time to strike while the iron is hot? Earlier this spring at the MIPTV industry conference in Cannes, VR was a major theme for producers, broadcasters and tech companies alike. During one of the event's keynote addresses, HTC's Rikard Steiber said, "In virtual reality you can be anyone, you can go anywhere and you can create anything. We're just at the beginning of what the technology can do. It's a new platform: it's going to be the next mass medium."
VR holds the potential to rewrite the script for Hollywood. Last week, I was invited to speak on a panel at Digital Hollywood's - Spring 2017, where the focus was on the use of Virtual and Augmented Reality in Film and TV. Conference tracks included such topics as "Women in Virtual Reality and Immersive Entertainment: Experiencing New Dimensions and Creative Experience;" "The Power of VR-AR: A New Language of Artistry - A Unique Moment of Commercial Possibility and Marketplace," and "The Future of Entertainment: VR Story Architects and Experience Designers". At the Conference, panels analyzed revenue models around Virtual and Augmented Reality and discussed the potential of VR and AR. Experts felt that the biggest growth in VR right now will be in gaming area and the live experience area.
The reality of Virtual and Augmented Reality will be how quickly consumers adopt the technology. With headsets originally running upwards of $700 with limited content, at this time only die hard gamers and uber fans are committed to having VR /AR in their homes. As the cost of headsets continue to lower (some headsets running under $100) and as content increases, it is consumer demand that will ultimately determine whether VR is a fad or a legitimate new genre of entertainment.
At this moment in time, while VR movies and TV shows exist, the content and experiences are still very limited. The concept is still so new, the possibilities so vast, it's hard to say what a VR movie or TV series should consist of, or even how to make one. Producers are constantly experimenting to determine what will attract the most viewers while also trying to justify the increased cost of filming in VR. The new medium poses creative challenges for directors and viewers alike. For example, if you can look anywhere your short attention span allows, how do filmmakers signify where the action is and how do they keep viewers focused on the narrative of the storyline?
While these are still early days, VR projects are beginning to appear at prominent film festivals like Sundance and earlier in May, the Tribeca Film Festival where 29 Virtual and Mixed Reality projects were featured. The most buzzed about use of VR was at the very traditional film festival, Cannes, where Oscar-winning director Alejandro G. Inarritu and cinematographer Emmanuel Lubezki launched the first VR film to screen at Cannes, "Carne y Arena (Virtually Present, Physically Invisible." Inarritu had viewers wander through a vast, dark sandy space as they virtually "experienced" what is was like for immigrants to cross the Mexican border into the U.S., complete with border guards arresting them. Inarritu told filmmakers that they should not try this new medium unless they have "something to offer to VR." For him, VR was a powerful way to tell an important story.
So, in my opinion, VR and AR still have kinks to be worked out, including the potentially off-putting aspects of VR's isolating nature and the difficulty of focusing users on linear story lines. What is exciting is that storytellers are no longer limited to the constraints of film, and stories can come to life in new, immersive, high-tech ways. As shown by Inarritu, VR can be a compelling way to tell a valuable story and I will be exploring the possibilities and the "realities" of VR in upcoming columns.