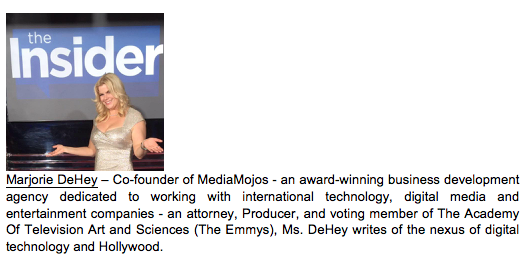 Apple has long touted that it plans to play a dominant role in the global streaming space. According to its recent announcement, Apple TV+ will launch in the fall of 2019, and will be available exclusively through the new Apple TV app. This long-anticipated entrant to the streaming world will expand to Roku and Fire TV this year, as well as smart TVs from Samsung, Sony, LG, and Vizo next year.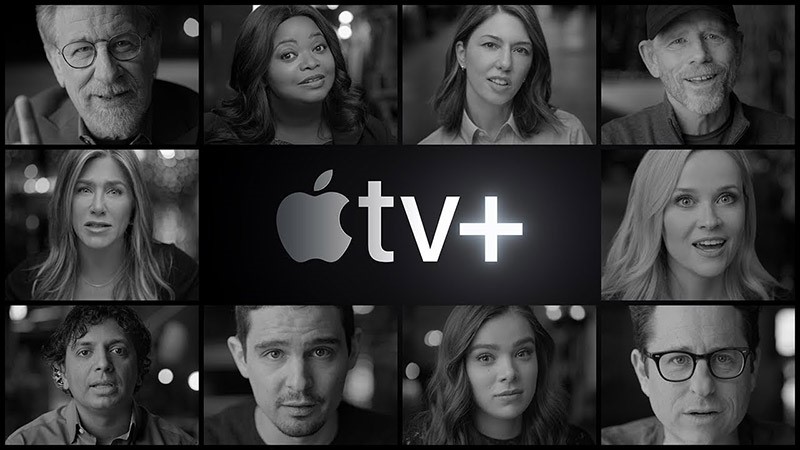 (Photo courtesy of ComingSoon.net)
Apple brought a few famous friends to the table for its announcement – including powerhouse Steven Spielberg (Amblin Entertainment) who will revive one of his childhood favorite anthologies – Amazing Stories. Spielberg said, "The Amblin team and I will be resurrecting this 93-year-old brand and offering to multi-generational audiences a whole new batch of Amazing Stories. We want to transport the audience with every episode…It's the universal human trait to search for meaning. So in these disconnected stories, we think the audience will find that one compelling narrative that will make the first season of Amazing Stories into a single thematic experience for them."
Other star power that Apple is including in its new line up are Reese Witherspoon, Jennifer Aniston, and Steve Carell in The Morning Show, which focuses on the cutthroat world of morning television in the U.S., and J.J. Abrams and Sara Bareilles, who will executive produce a half-hour comedy/drama series called Little Voice, about young adults finding their authentic voice. Apple TV+ concluded its March 25th presentation with its biggest powerhouse – Oprah Winfrey. Oprah has partnered with Apple to produce content around conversations that matter, to help people around the world.
Apple will be spending a couple billion dollars over 2018 and 2019 on the development of exclusive original content. This sounds like a lot but still pales in comparison to the $12 billion that Netflix spent on content in 2018 (and an estimated $15 billion in 2019). However, the challenge is that Netflix's spending has Wall Street analysts worried, as Netflix is expected to record a negative $3 billion in free cash flow in 2019 (similar to 2018) and it had $10.4 billion in long-term debt at the end of 2018. Some analysts are concerned that Netflix's aggressive content spend is unsustainable, but CEO Reed Hasting sees the spend as an investment in Netflix's future and is quoted as saying, "The more investment you're putting in, the more people are finding content that they love and the more they have value in the service."
The one missing piece of information from the Apple TV+ announcement was what the cost of the service will be. Various industry experts have hypothesized that it might be the same $9.99/month pricing as Apple Music. That would be low compared to Netflix's $12.99/mo. pricing, but high given the limited amount of content that will be available at Apple TV+'s launch (when compared Netflix's offering of 1,699 TV Shows and more than 4,000 movies.
Other industry experts think Apple TV+ isn't aiming to dethrone Netflix or Hulu but is an attempt to take down cable providers such as Comcast, as consumers are increasingly cutting the cord on traditional pay TV. Other experts have pontificated that Apple purposely kept the details quiet in order not to tip its hat to potential rival Disney+, which is also set to launch in fall of 2019 and which we covered in our recent article, The Battle of the OTT's – Disney v. Netflix.
Only time will tell which streaming service prevails. Which streaming service do you think will prevail?