In 2019, Disney's content deal with Netflix will end, which will kick-off a heated competition between Netflix and Disney's upcoming streaming service (Disney Plus or Disney+) set to launch in 2020.
How do the two match up side-by-side?
Netflix has transformed itself into a powerhouse of content and has grown its subscriber-base at an impressive pace globally. With over 137 million streaming subscribers worldwide (58.46 million in the U.S.), Netflix has the revenue war chest to continue producing and purchasing great content. Analysts project that Netflix will spend about $11.9 billion in 2019 on content and $14.5 billion in 2020. To put this number into perspective, Netflix will spend about 1/25th of the GDP of Denmark (354.68B in 2019) on content. This content giant has evolved following a different strategy than traditional studios. Netflix started in 1997 by licensing content that it distributed via DVDs and streaming. In the past few years, Netflix has become a content maven when it starting producing many fan and critical favorites such as The Making of a Murderer, Stranger Things, Orange is the New Black, The Haunting of Hill House and the global phenomena Bird Box. Strategically astute, Netflix has captured some of the most talented showrunners in the business, in multi-million dollar deals - such as the multi-talented Shonda Rhimes (Grey's Anatomy, How to Get Away with Murder and Scandal) visionary Black-ish creator Kenya Barris and the uber-talented Ryan Murphy (Glee, Scream Queens, American Horror Story). Additionally, Netflix flexed its considerable muscles when it joined the MPAA as an official studio this year and received its first Oscar nomination for Alfonso Cuarón's powerful drama Roma.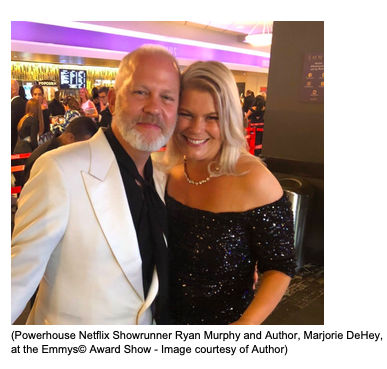 Disney has been a long-time juggernaut in the entertainment space. Its acquisitions of Pixar, LucasFilms, Marvel and most recently Fox (expected to close in March), gives Disney some of the most powerful franchises in the world – Star Wars, Indiana Jones, Avengers, X-Men, Toy Story, and Avatar. Robert (Bob) Iger, Disney's CEO, is embracing streaming with full force calling, their OTT (Over The Top – film and television content provided via Internet and bypassing "traditional" distribution methods for such content) service "the "highest priority" of the Walt Disney Co." While not much information is readily available about Disney's new streaming service, Disney+, initial reports indicate that, "Disney is planning to have approximately 7,000 episodes of television series and 400 to 500 movies available on the service when it launches" and it will focus on a variety of projects tied to Disney's Marvel, Star Wars, Pixar, and additional Disney-specific properties. For Marvel fans, reportedly, there are shows in development focusing on two popular Marvel characters Loki and the Scarlet Witch. For younger viewers, Disney's upcoming movie slate of Frozen 2, Toy Story 4 and a live-action remake of The Lion King will make Disney+ a must have for parents, when it launches. Given Disney's strong franchise power and ability to capture (and keep) young audiences, Netflix will get a run for its money when Disney+ launches.
While some see the Disney vs. Netflix battle as a fight to the finish, this writer sees it as a healthy competition that could create higher quality content and accelerate the embrace of Internet TV around the globe.