There's much chatter of late about Blockchain and in particular how it's disrupting the financial world. Bitcoin, Ethereum, Litecoin… the list of ICOs (Initial Coin Offering) is growing and endless… another "Wild West" show of impactful technology full of ground-shaking predictions and even wilder forecasts for the future as we have seen so often in the past to varying degrees, from the Tulip Mania of 1634-1637 to present day.
With some of the world's major financial institutions now investing in ICOs, the financial aspect of the technology has taken the lead in gaining mainstream, public awareness but there are a range of practical and equally disruptive uses being planned and implemented. Blockchain is not just about digital currencies.
We seem to be in the "hype-stage" period for Blockchain technology, which some say hearkens back to the Internet bubble (remember that?!?), so it can be difficult to determine what is just hype and what is the true "real-world" potential. How does one determine where the real opportunities are?
From our viewpoint, the Entertainment Industry – using an all-encompassing term for Music, Film, TV, Gaming, and Theatre – stands to make good use of the technology and we aim to address that likely disruption in depth in upcoming articles – including looking at platforms and companies such as VideoCoin, the self-styled Airbnb of video. VideoCoin is a Blockchain-technology-based company which provides decentralized, low-cost encoding, storage and content distribution. It recently announced that it's just 30 percent away from achieving its $50 million(USD) private, presale hard cap and will close its token sale (ICO) ahead of schedule without public participation. This is based on backing from the co-founders of content delivery network and cloud services provider, Akamai, as well as Ethereum, and a number of high-profile U.S. crypto-funds.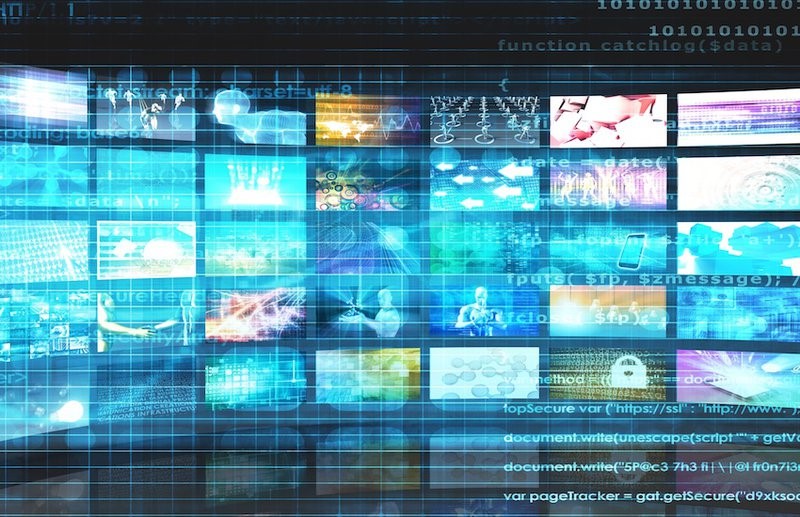 (Image courtesy of www.nasdaq.com)
Leaving the Live performance and Gaming segments of the Industry aside for the moment (we will look at potential usage in these segments as we explore this topic further - e.g. BitTicket has launched a Blockchain-based platform to handle the sale of concert and live event tickets to address the problem of automated ticket scalping - the potential of how Blockchain technology can address some of the "bug-bears" which have plagued the Entertainment Industry as it's grown over the past century; the issues of content access, distribution (and piracy), Producer/Artist compensation (including royalties), contract enforcement, asset management, digital rights, and financing (with secure crowdfunding possibilities) to name a few, is significant.
StreamSpace is focused on connecting Content Producers directly to their audience through a decentralized Blockchain-powered streaming video on demand network, and providing a digital currency.
An age-old problem facing Independent and "small-scale" filmmakers, is that without major studio or network support, other than film festival screenings it is a daunting task to find an audience, and, almost impossible to earn revenue from their work.
StreamSpaces platform connects filmmakers to their audience using a scalable, decentralized distribution network, and allows Content Producers to both raise funds, set prices and be paid "immediately" by that audience using digital coins, disrupting the traditional industry model.
In short, Blockchain technology holds the potential to make it simpler for entertainment producers to fund, protect and receive compensation for their products, at the same time as making the methods of accessing a vast range of entertainment products easier for us… the consumer.
So stay tuned. Whether you are a Content Producer, an Artist or… simply a fan, 2018 is shaping up to be a year to closely watch Blockchain technologies adoption by a range of Entertainment verticals.
As always… we look forward to hearing your thoughts about and opinions on this topic as we explore it with you in coming weeks.