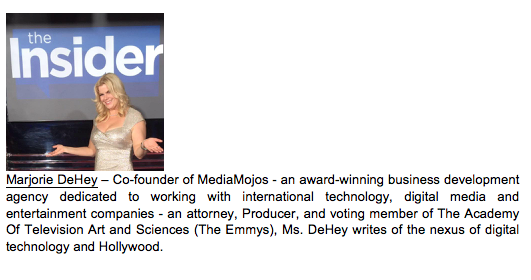 While Amazon will utilize some of this money for infrastructure, it is likely that Amazon also intends to channel additional money into "creating more mainstream TV shows and licensing live sporting events".
But, Netflix has a lot of tricks up its sleeve, including its willingness to spend money on premium content (upwards of $8 billion USD in 2018) and recently securing TVs top creators/showrunners – Shona Rhimes – known for Grey's Anatomy, Scandal (in a $100M+ deal) and, Ryan Murphy – known for Glee and American Horror Stories (in a $300M+ deal). These top showrunners almost guarantee top, binge-watching-worthy shows from Netflix. But… don't dismiss HULU yet (who have a smaller spend of around $2.2 billion USD) as it is making interesting content deals and are experiencing growth with its budget-smart strategy of investing in lesser-known, rising talent and pretty soon, it will have an owner with deep-pockets (Disney… which comes with access to the FX catalog and other content from Disney's 21st Century Fox deal). Disney has long been a global leader in content and has the wherewithal (and the billions of young followers) to create a long-term strategy of dominance.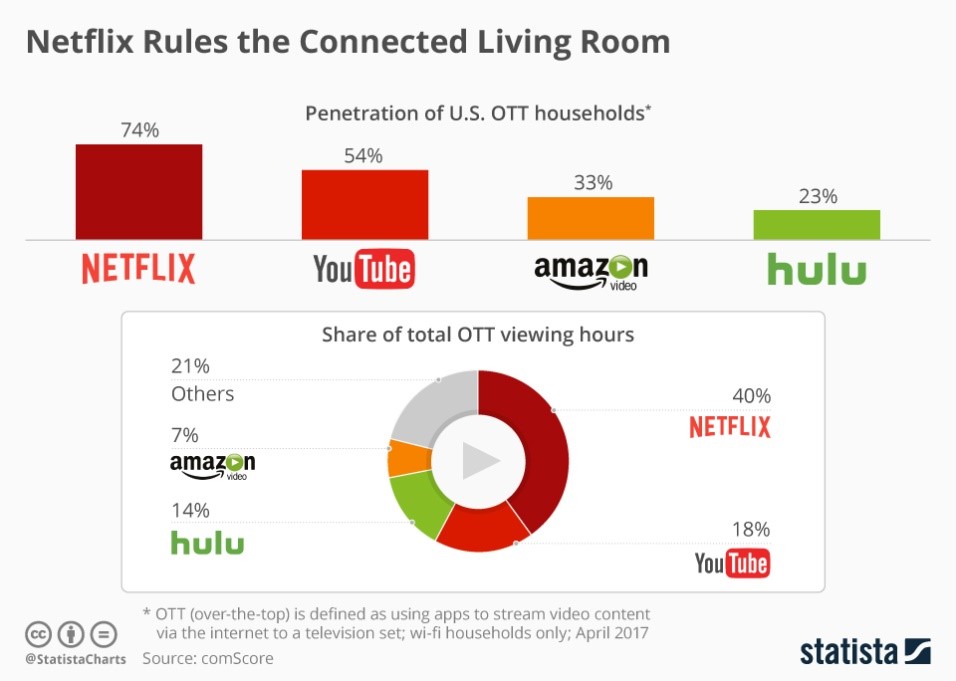 (Image – Courtesy of Statista)
As for Apple and Facebook, both have strong audiences for content distribution but have yet to have that breakaway hit – and I say yet. Apple is dedicating about $1 billion to its content efforts, counting on talent like James Cordon and M. Night Shyamalan to drive users to watch. Facebook, with a dedicated audience of over a billion people who spend an average of 27 minutes to 41 minutes a day on their site, is betting about $1 billion on content. Some interesting content from Facebook includes: Humans of New York: The Series and a massive eSports deal with ESL for gaming competitions—the CS: GO Pro League Counter-Strike: Global Offensive competition (with WESA, the World eSports Association) and the ESL One Dota 2, and CS: GO circuit.
Time will tell who the winner will be but this journalist thinks the smart money is on Amazon because they are truly the one-stop shop for all of the consumer's needs. I think it's going to be an interesting battle over the next few years. What are your thoughts on who will win the streaming wars?