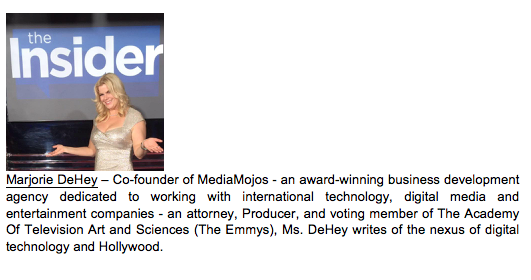 2017 has been an innovative and exciting year for technological advancements. From Artificial Intelligence to Immersive Virtual Reality to Consumer Robots, 2017 has brought high-tech items into the home, enabling the average consumer to enjoy futurist technologies from the comfort of their couch. Everyone has seen the iPhone X and Google Donut, so as part of our year-long review of unique and cool products from perhaps lesser-known companies, we have compiled a list of some fun gifts to delight the techie in your life
Our Top 7 Picks for Tech Holiday Gifts:
Google Daydream View Google continues to makes VR easy (insert your phone into this sleek device and view VR apps) and now comfortable (and secure – this fits snuggly on your head when viewing the ocean floor or fighting evil). The number of games available are increasing, making this under $100 product a worthwhile investment for those with Android-based phones. We are still waiting to try out the HTC stand-alone Vive Focus, its all-in-one VR headset (so if you wanted to get us a holiday present…).
Nintendo Switch Launched back in March, this still hits both big and little kids' holiday wish lists because it's retro and cool – it's literally a video game that switches between handheld to your TV. While it has some hiccups – (the controller occasionally displays charging issues) it boots up quickly and more games are coming (Rocket League just launched).
Jabra – Elite Sport True Wireless In-Ear Headphones – Black
We love these waterproof, wireless earpieces in part because they have a long battery life (over 3 hours; additional when topped up with included charging case) and great sound quality, but what makes them really cool is that they have an in-ear heart rate monitor (yes, in-ear!) and an integrated app for fitness analysis/coaching.
Michael Kors Access Smartwatches As of September 6, 2017, Michael Kors made its stunning Access Sofie and equally attractive Access Grayson officially available for purchase – just in time to hit everyone's holiday lists. Besides being visually stunning, these watches integrate Android Wear 2.0, which features customizable watch faces, a stand-alone app store, upgraded fitness tracking and Googles digital Assistant. And the coolest thing about this watch – is that it helps you communicate to the world! Have a friend speak another language into the watch and the watch automatically translates for you (very cool).
Robotic Pets
If your kids are hounding you for a dog, robotic dogs are on their way. While you could chose a cute version (Wowee Chip Robot Dog),you could opt also to terrify your family (and potential intruders) with the SpotMini Robotic Dog which weighs 25-30 kg (55-66 pounds) and is an all-electric dog (they aren't yet available).
BassBud 24 Carat Collection Headphones with Swarovski Crystals. No self-respecting technologist should use out of the box headphones for several reasons but true music lovers (AND audiologists) know that it is important to use good quality earphones. These top of the line earbuds (they are after all 24ct. gold-plated and encrusted with Swarovski crystals!) definitely win for style points, but they make our list for sound quality and, as the name suggests, they kick heavy on the bass.
Chariot - CH-505 Titanic Roller Bag – And the bonus (non-tech) item for the holiday list that we thought we'd add for the international travelers who have to carry all of their technology – the Chariot suitcase collection. This hits our list for its ability to endure endless hours of traveling and still look classy.
So many choices! Stay tuned for more cool ideas in Part 2… coming soon!
Happy shopping!