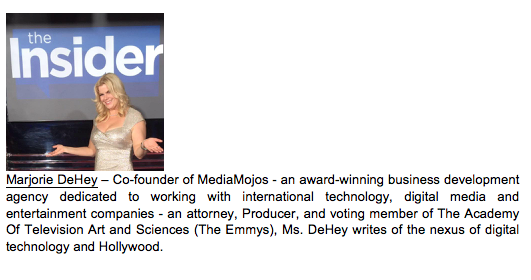 CES kicked off 2018 with new products, new technologies and a few surprises (including flooded streets, a black out, and Huawei's CEO's inspired speech – more about that in coming weeks). Last year was the year of Artificial Intelligence with robots performing every task from folding laundry to educating your children. Amongst this year's big hits were "The Wall" by Samsung, a modular monitor "wall" that can create a 146 inch TV, a range of innovative Intelligent devices, Alexa-enabled bathrooms, a futuristic motion detection system and a car that emits only water.
If you weren't able to make it to one of the world's largest technology and consumer products shows and hang out with 180,000 of your best friends, here are some of the items we thought were really cool.
1) Samsung's "The Wall" was probably one of the biggest announcements at CES. It is a modular TV system that allows users to merge multiple borderless TVs to create a massive screen – up to 146 inches. These Micro LED monitors feature 8K resolution so you can watch "Games of Thrones" and see every detail in those huge dragons.
2) ZTE Axon M - While this foldable (yes, foldable) dual-screen phone debuted in October, we finally got a chance to properly road test the device that will soon be on every gamers' wish list. This truly multi-tasking device allows you to watch a TV show on one screen while texting your friends on the other. The 6.75" tablet-like display is truly stunning and this device makes your iPad obsolete. The duality of this device, along with a 20MP camera that takes 4K photos and videos, will make any iPhone X user jealous.
3) DJI Osmo 2 Mobile camera-stabilizing gimbal - If you have a shaky hand and are tired of blurry videos, try DJI's gimbal. This device will make your smart phone video look professional and has built in controls such as zoom, a shutter button and a pan/tilt dial. Combining this device with your cinematographic talents, will make your video look like you were wearing a Steadicam… all for an impressive $129.00USD.
4) Gamevice 157 model. For the mobile gamers out there that really want to "up their game", Gamevice's newest model was announced right before CES. This leading mobile device controller has been one of our favorites and it is now fully compatible with iPhoneX and iPhone 8/8+. Additionally, Gamevice announced its full support for Sphero's app-enabled droids – perfectly timed with the release of Star Wars: The Last Jedi. Yes, this is the droid controller you have been looking for!
5) Lenovo Mirage Solo - The Google Daydream VR platform-powered Lenovo Mirage Solo takes wire-free VR to the next level. The Mirage Solo headset integrates Google's WorldSense Six Degrees of Freedom (6DoF) positional tracking, has dual microphones to pick up your voice, and provides audio via a standard 3.5mm jack. It has 64GB of storage built in, which can be expanded via the SD card slot, and there's 4GB of memory on top of that which can help provide a more immersive and streamlined VR experience without needing a smartphone to do so. No official pricing as of yet, but Lenovo suggests that the Mirage Solo headset might fall under a $400 price point.
6) Hyundai Nexo - Just when you think you couldn't see anything cooler, Hyundai shows off its newest hydrogen fuel cell vehicle. This car has a 370 mile range, its tailpipe only emits water and 70 more lbs. ft. torque, which makes it one powerful machine.
And lastly, one of our true favorites at CES was Danish watch brand Skagen's announcement of its first touchscreen smartwatch. Known for its minimalistic elegance and high-quality, Skagen's Falster touchscreen watches are true works of art. Compatible with iOS and Android devices, the Falster joins Skagen's fantastic collection of smartwatches, but it is currently missing some of the hi-tech features of other smartwatches (such as NFC payments and GPS). We are still impressed by the look and functionality of this watch and are looking forward to their next iteration.
As always, we're looking forward to hearing what you think. What caught your eye at CES 2018?