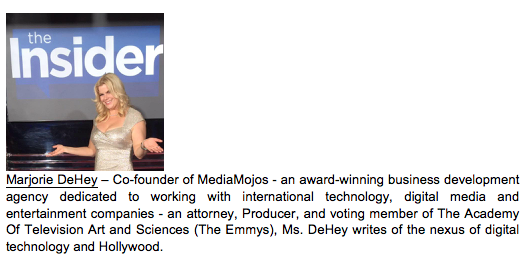 On Wednesday, September 12th, Apple introduced its largest-ever smartphone, the iPhone Xs Max. With its 6.5 inch screen, this heavy-weight packs a punch. Its biggest rival, Samsung, tried to beat Apple to the punch when it announced the Samsung Galaxy Note 9 in August, but its screen size came up a little short at only 6.4 inches. Head-to-head these phones aim to wow consumers and kick off a spending spree that promises both companies a great fourth quarter.
So how do these phones compare side by side?
Everyone always wants to know what justifies a $1000 plus price tag? It's all about the cool features and the most sought after feature is always the camera.
Cameras (plural – each phone has multiple cameras)
Both the iPhone Xs Max and the Note 9 have two cameras - one wide-angle, one telephoto – and each allow photos to be captured at an incredible 12 megapixels resolution. This design allows users to take sharp pictures from greater distances or create a blurred background effect (known as bokeh), giving users the ability to create professional quality photos. While users say that both take amazing pictures, my personal experience is that Samsung's products take better photos, particularly at night or in low lighting.
Biometric Security Features
Security is another feature that both Apple and Samsung take very seriously. Now that your phone is your wallet, your boarding pass for travel and the keeper of your passwords (and other secrets), it is important that only you can access it. Apple has leaned into facial recognition and says that the Xs Max is quicker than ever before – but did Apple ever solve that identical twin issue? (according to my twin colleague, they have not). Samsung continues to enhance its biometric security measures utilizing fingerprint sensors, iris scanning (Hello, Mr. Bond) and facial recognition to secure its phones.
Power vs. Price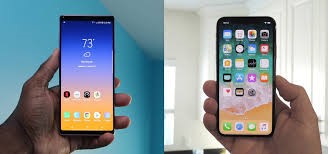 (Images Courtesy of Gadget Hacks)
Both of these powerhouse devices offer top quality resolution, mega memory storage (up to 512 GB), superior computing power and will survive being dropped in a sink full of water. In back-to-back comparison, both phones are true winners, so it's up to consumers to decide which they'll choose to purchase.
XS MAX

SAMSUNG NOTE 9

Display

6.5-in OLED

6.4-in AMOLED

Resolution

2688 x 1242, 458 ppi

2960 x 1440, 516ppi

Chip

A12

Qualcomm Snapdragon

Memory

64GB - 512GB

128GB - 512GB

(with an additional 512 GB microSD, it hold up to 1 TB of storage)

Water Resistance

IP68

IP68

Camera

Dual 12MP wide-angle, telephoto

Dual 12MP wide-angle, telephoto

Price

$1,099, $1,249, $1,449

$1,000, $1,250
(Table reprinted from: Bloomberg - How the iPhone Xs Max Compares to Samsung's Galaxy Note 9)
If you've bought one of these devices, we look forward to hearing your thoughts on why one won over the other, and/or what other phones might be in the running.