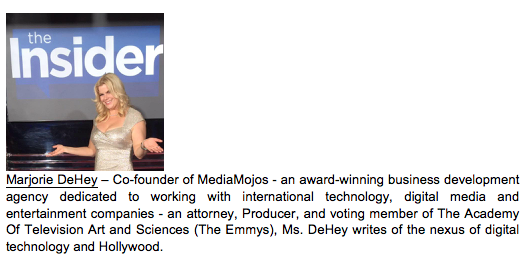 When it comes to Industry Trends, there is one person that the world relies on for all things technology – Mary Meeker, the "Queen of the Internet." Meeker is a venture capitalist, well known for her spot-on analysis of Internet and new technology trends. She is a general partner at Bond (which she impressively raised $1.25B to start), serves on the boards of Plaid, Square, DocuSign, and Lending Club, and helps lead the Kleiner Perkins's Digital Growth Fund (which has invested in Peloton, Ring, Airbnb, Pinterest, Instacart, Nextdoor, Houzz, Spotify, Waze, JD.com, and LegalZoom). Additionally, she has been on Forbes 100 most powerful women in the world list.
Like most technology aficionados, we, at MediaMojos, couldn't wait for Meeker's annual Internet Trends Report, as it is the most coveted deck in the VC world. At the Code Conference 2019, Meeker presented her rapid fire 333 PowerPoint slides and rocked Silicon Valley to its core. What were the biggest take-aways? One of the biggest take-aways was that now over half of the world's population is digitally connected, with 3.8B people worldwide accessing the Internet. This significant connectivity means that it's likely that momentum in the sector will slow and companies will need to find new types of usage and monetization to fuel new growth, such as voice, wearables, and "on-demand" products and services, and targeting core services on underserved markets.
Another interesting point was that technology companies dominate the list of the world's top ten most valuable companies (as determined by market cap) with most of the companies based in the USA, followed closely by China. Microsoft (1, U.S.) dominated the list followed by Amazon (2, U.S.), Apple (3, U.S.) and Alphabet (parent company of Google, 4, U.S.). The only three non-tech companies on the list were: Berkshire Hathaway (5, U.S.), Visa (9, U.S.), and Johnson & Johnson (10, U.S.). The list was rounded out by Facebook (6, U.S.), Alibaba (7, China) and Tencent (8, China).
Google and Facebook still dominated Internet ad spending but Amazon and Twitter are making leaps-and-bounds in growing their share of the market. Programmatic ads continue to grow, with some 62% of all digital display ad buying for programmatic ads. Targeted advertising continues to face problems impacted by GDPR and various other regulations, and how, increasingly, consumers' demands for privacy from companies like Apple and Facebook is changing how companies can glean information about their consumers for advertising purposes.
Gaming continues to accelerate as the number of interactive gamers globally grew 6% to 2.4B in 2018. Games such as Fortnite are becoming the new social media norm for younger generations and the rise of eSports shows the continued interest of people in watching games instead of playing them.
Consumers are uber-connected, with the average American spending 6.3 hours a day on the Internet. Interesting, computer usage is on the decline with much of that Internet time devoted to mobile devices or set-top boxes. This is a strong message to advertisers to think "mobile first" when developing on-line presence.
Another fascinating point was that "images are increasingly the means by which people communicate", enabled by faster Wi-Fi and better camera phones. Now over 50% of Twitter impressions contain or are solely images, video or other media, when Twitter previously was text-only. As a writer, I think I will miss the days of an eloquently written post.
For Meeker's full report, click here: Mary Meeker's Internet Trends Report 2019.