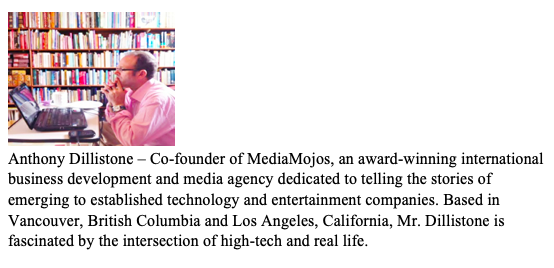 In August 2020, (while most of us were sequestered at home) Apple removed Fortnite from the App Store after Epic Games introduced a direct payment option in the Fortnite app, challenging Apple's restrictions on apps having in-app purchasing methods outside of the one offered by the App Store, and bypassing Apple's 30 percent fee.

In quick response, Epic Games filed a lawsuit against Apple, accusing the company of anti-competitive actions and operating an illegal monopoly. Epic Games' founder Tim Sweeney had previously challenged the 30 percent revenue cut that Apple takes on each purchase made in the App Store, and wanted to either bypass Apple or have Apple take a smaller cut. Apple promptly filed a countersuit, asserting Epic purposely breached its terms of contract with Apple.

Bringing the suit against Apple was a well-orchestrated and 'gutsy' play by Epic, and the court battle - played out under the eyes of the industry from May 3rd to May 21st, 2021 - was seen as the most high-profile antitrust case in the tech world.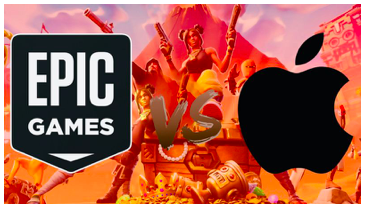 (Image via www.reuters.com)
In a nutshell, Epic alleges that Apple has a monopoly in the form of the iPhone, the iOS ecosystem, and the App Store (the public face of the ecosystem), and that Apple places unreasonable restrictions on the distribution of iOS apps, which is the only way to get software onto the iPhone (or iPad). The complaint also alleges that Apple places unreasonable restrictions on payment processing within iOS apps, which puts smaller app developers at a disadvantage, especially compared with Apple's own apps which are exempt from the fee.
Recently, Apple and other Silicon Valley behemoths including Google, which runs the Play Store for Android users, have been on the radar of regulators in Washington and Europe. Federal and state regulators are scrutinising Apple's control over the App Store, and earlier this year, the European Union charged Apple with violating antitrust laws over its app rules and fees. Apple faces two other federal lawsuits about its App Store fees - one from developers and one from iPhone owners - who are seeking class-action status.
Beating Apple would bode well for Epic's upcoming trial against Google over the same issues on the app store for Android devices slated for later this year. The two primary charges against Google are identical to Epic's suit against Apple: 1) monopoly control over the distribution of software to phones, and 2) monopoly control over payment systems within that software. In Google's case, Epic is specifically concerned about the Google Play Store's powerful role as a distributor of Android apps, and the Play Store's requirement that hosted apps use Play Store Billing for any in-app purchases.
As outlined by Protocol, in closing arguments in the Apple/Epic trial, "Judge Yvonne Gonzalez Rogers wanted both companies to make their case for what the relevant market should be - is it mobile gaming, the entire gaming market, or the entirety of the iOS app ecosystem - and what kind of remedy might be appropriate. Should Apple have to open up iOS to alternative app stores, or should it be forced to simply allow alternative payment systems or even narrower, just the ability to advertise cheaper payment systems outside the App Store?"

No matter the outcome of the trial it will have long-term implications. If Epic Games wins, Apple will have to make major concessions in relation to how it runs its platforms. If Apple is victorious, it's likely that win will strengthen its grip over mobile apps and stifle its growing chorus of critics, further empowering a company that is already one of the world's most valuable companies with $200 billion in sales in just the past six months.

At the conclusion of the trial, Judge Rogers said that she expects that her verdict will take quite some time, but she did not provide a concrete date. It could be weeks before we hear about the ‌Epic Games‌ vs. Apple trial again - and it's a given that any decision will be appealed - so this is a lawsuit that could carry on for months to come. Stay tuned for more as it develops.